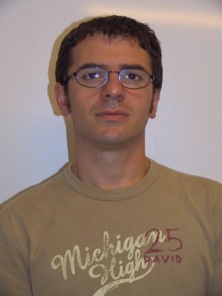 GIUSEPPE MANCO

ICAR-CNR

c/o DEIS, Universita` della Calabria

Via Pietro Bucci, 41C

87036 Rende, CS

Italy

Phone: +39 0984 831728

Fax:     +39 0984 839054



Questa pagina è anche disponibile in italiano.

Ads

Check out Rialto, a general purpose tool for Data Mining and Knowledge Discovery.

Research Activities

•Social Network Analysis


•Data Mining, Web Mining


•Web Databases


•Semistructured Data

Papers

Thanks to Michael Ley, I can point you to this dynamically updated list of my papers. Some papers are available here:

Teaching Activities

•Data Mining and Knowledge Discovery, Faculties of Engineering and Science, University of Calabria (old stuff, kept for historical reasons).

Copyright © 2001 GIUSEPPE MANCO, ICAR-CNR, Rende, Italy.